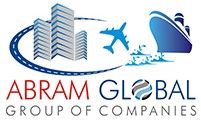 CEO'S MESSAGE
Serving our community and choosing a path, which leads us to development of economic and social welfare, is the main objective of Abram Global Group of Companies. This objective will help us to extend and improve the healthcare condition in our society. The basis that distinguishes AGGC from others is its extensive and long-term goals. Priorities to the national interest over anything else and hardworking are the keys to our rapid growth in health sector.
Representing the top class companies of the world assures the best quality product for our people, especially for those who concern about quality of products.
Giving top priority to consumers' concerns is also the base of the company's success. We are proud to say that we provide globally standardized products and services in all part of the country at affordable prices to our valuable customers.
Production of Pharmaceuticals in our own country is one of our main goals. We aim to gradually divert from import to manufacturing – a step toward country's development and self-sufficiency.
Sincerely yours,
Najibullah Abram
President / CEO