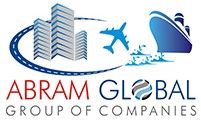 Mission & Vision
Mission
To be professional, ethical, innovative and environmentally sound, that is our Mission. AGGC Construction delivers high quality and innovative transportation infrastructure in an ethical and environmentally sound manner by supporting and encouraging the professional development of our employees, and by being responsible to the communities in which we work.
To safely and profitably serve our clients' construction needs while maintaining a reputation for quality, integrity, clients' and employees' satisfaction.
Vision
AGGC has a vision to be amongst Afghanistan leading civil contractors. We intend to grow our business and be recognized as a leading Afghanistan civil contractor by demonstrating the highest degree of quality, value, and integrity to our customer and stakeholders.