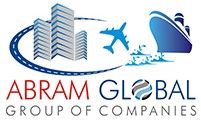 TRADING DIVISION
AGGC's TRADING (IMPORT & EXPORT) DIVISION
AGGC's trading division is registered with Ministry of Commerce and Industry under License number 21035, since its establishment it has been actively participating in the socio-economic development of its country through its imports and exports. AGGC exports rugs and carpets while it imports many things such as computer technology, construction LAB equipment, medicine, medical equipment and soft skin vehicle etc. AGGC's trading division is among the largest trading companies of the country.
AGGC has greatly contributed in the health sector of the country by participating in open competitive bedding of several health related projects announced by Ministry of Public Health (MoPH) of Government of Islamic Republic of Afghanistan (GoIRA), UN Agencies and other International donors working in Afghanistan and provided top class medicine and other health related products to its citizen. We are proud to say that through health care services contracts made with MoPH of Government of Islamic Republic of Afghanistan and other donors we delivered high quality medicine and health related services. AGGC has also signed and successfully completed several contracts with Ministry of Public Health of Islamic Republic of Afghanistan for the provision of Medical Equipment.
AGGC is among the Largest and leading solar system provider companies in Afghanistan engaged in the design, supply, installation and maintenance of solar power systems. A professionally managed company set up to promote environment friendly green energy products. The company works and represents leading international manufactures in the solar industry.
AGGC is a reliable supplier and integrator of renewable energy products and solutions.
AGGC's mission in respect to solar energy is to provide reliable, long lasting solar solutions. Our professional team includes Electrical Engineers, System Designers, Technicians and other skilled persons, all with a passion for solar and wind energy.
Customer satisfaction is our pride, The Company believes in after sales services and availability of spares parts at all times. The Company has invested in significant inventory levels to ensure quick deliveries and replacement when needed.
AGGC has expertise in various types of Solar Solutions from basic home lighting systems to complicated Telecom & Office Solar Solutions. The Company is equipped and capable to provide end-to-end complete Solar Solutions. We work closely with associated solar companies and consultants around the world who are pioneers in Solar Technology to ensure complete customer satisfaction.
The Company represents many leading Solar Manufacturers around the world. Some products offered as follows: Panels, Batteries, Charge Controllers, Inverters, Water Pumps, Street Lights, Cables, DC lights, LED Lights, etc. Some of our largest customers are: US ARMY, various Telecom Operators, various Non- Governmental Organizations, Governmental Rural Programs, Banks, and many more.
The Company also represents big names in the industry such as: BP Solar USA, Grundfos Denmark, Morningstar, Apollo USA, Exide, Exact, Su Kam, Kevin etc.